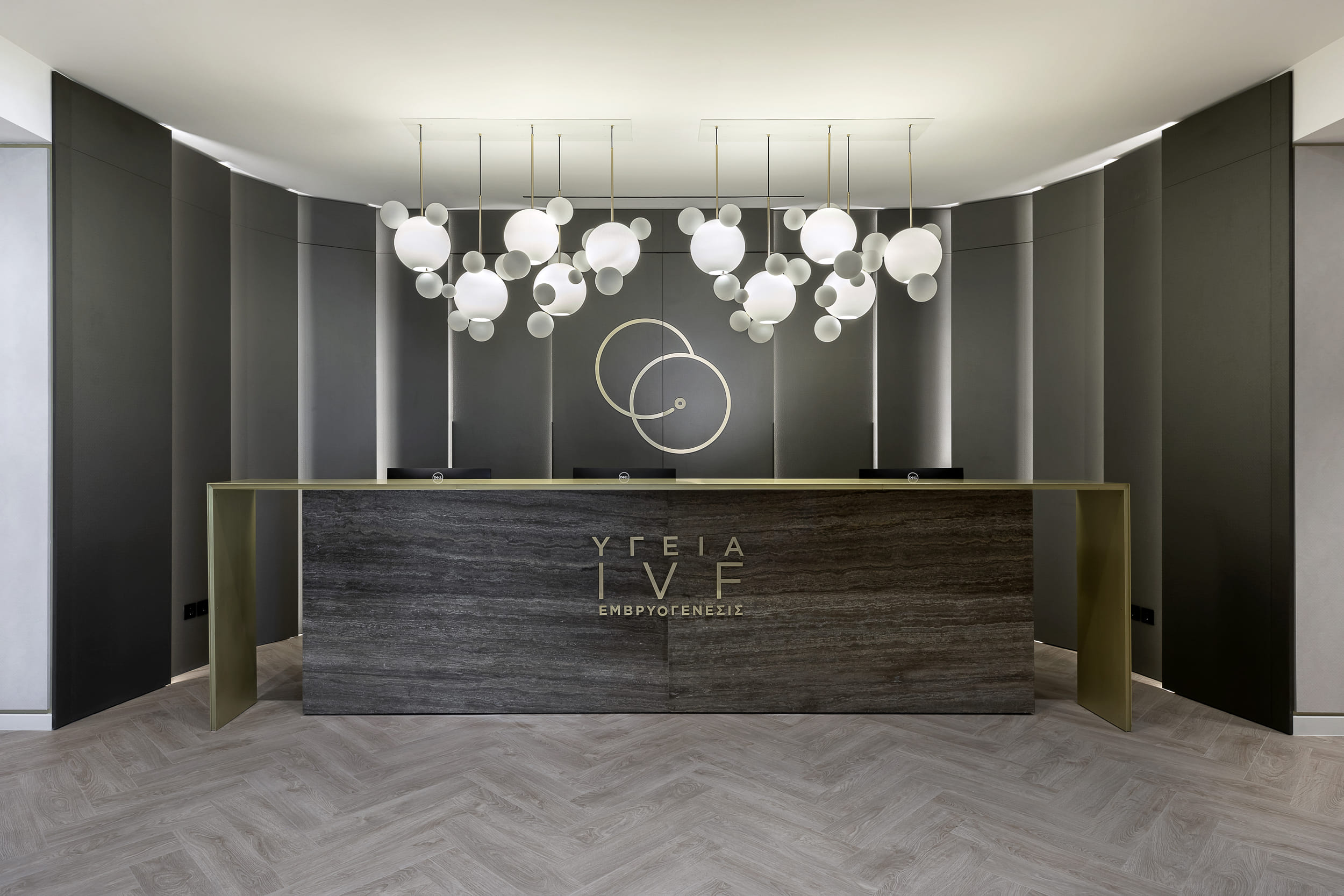 The model HYGEIA IVF Embryogenesis Unit is established
The largest healthcare group in Greece, the Hellenic Healthcare Group, announces the establishment of the largest and most modern Assisted Reproduction Unit in Greece, HYGEIA IVF Embryogenesis, giving hope to thousands of infertile couples.
The Unit is the largest investment for the last decade in an Assisted Reproduction Unit in Greece by the Hellenic Healthcare Group and is expected to break new ground in the area of assisted reproduction and become a point of reference for infertility treatments nationwide and even beyond borders.
Assisted by science and technology, the HYGEIA IVF Embryogenesis Unit is paving the way, featuring the most advanced Embryology Lab in Greece and one of the best worldwide, which applies the most innovative and dedicated IVF methods.
Being the most modern and best equipped Unit, it could not but adopt the latest technology to the benefit of patients. The Unit's fully qualified and extremely experienced embryologists have state-of-the-art equipment available to them, including time-lapse systems with innovative new technology incubators and embedded continuous (24-hour) embryo monitoring capabilities, the LifeAire IVF air purification system – unique in Greece – which improves the IVF success rates by up to 14.9%, the RI Witness tracking and identification system, the Log & Guard lab condition monitoring system, the IVFVision.ai artificial intelligence system and a cryopreservation bank.
The HYGEIA IVF Embryogenesis Unit is supported by a leading team of distinguished scientists, assisted reproduction specialists and embryologists, who have been trained at the best centers worldwide and have the longest experience in the area of assisted reproduction in Greece, having assisted in bringing more than 70,000 babies into the world to date.
The Unit is located close to the largest private hospitals in Greece, HYGEIA and MITERA, and has an open communication channel with all the HHG hospitals, offering well-rounded services to patients.
The state-of-the-art HYGEIA IVF Embryogenesis facilities offer a unique environment of the highest aesthetics, designed by architectural firm Soulis and Berlic Architects, with Spyros Soulis and his team having undertaken all the architectural and interior design, paying attention to the very last detail of the new Unit's facilities.
The HYGEIA IVF Embryogenesis Unit spaces have been designed to fully meet the unique needs and expectations of its visitors, for a pleasant and stress-free experience. Its state-of-the-art design exhumes a sense of grandeur, luxuriousness and safety, focusing on absolute harmony and comfort for all visitors.
The HYGEIA Chairman and CEO, Mr. Andreas Kartapanis, stated, "We are extremely proud, given that the HYGEIA IVF Embryogenesis Unit is a major investment in healthcare, for our fellow citizens who have been long placing their trust in the quality of our services, our credibility, our effectiveness, our know-how and the care we offer them. When we had the inspiration to establish the Unit, we envisioned the needs of the patients, who now demand the upgraded care they truly deserve. We have designed an area of superior standards, with technologically advanced systems and leading scientific staff, which make the HYGEIA IVF Embryogenesis Unit the gold standard in the field of assisted reproduction and establish Greece internationally as the most suitable Medical Tourism destination for these services."